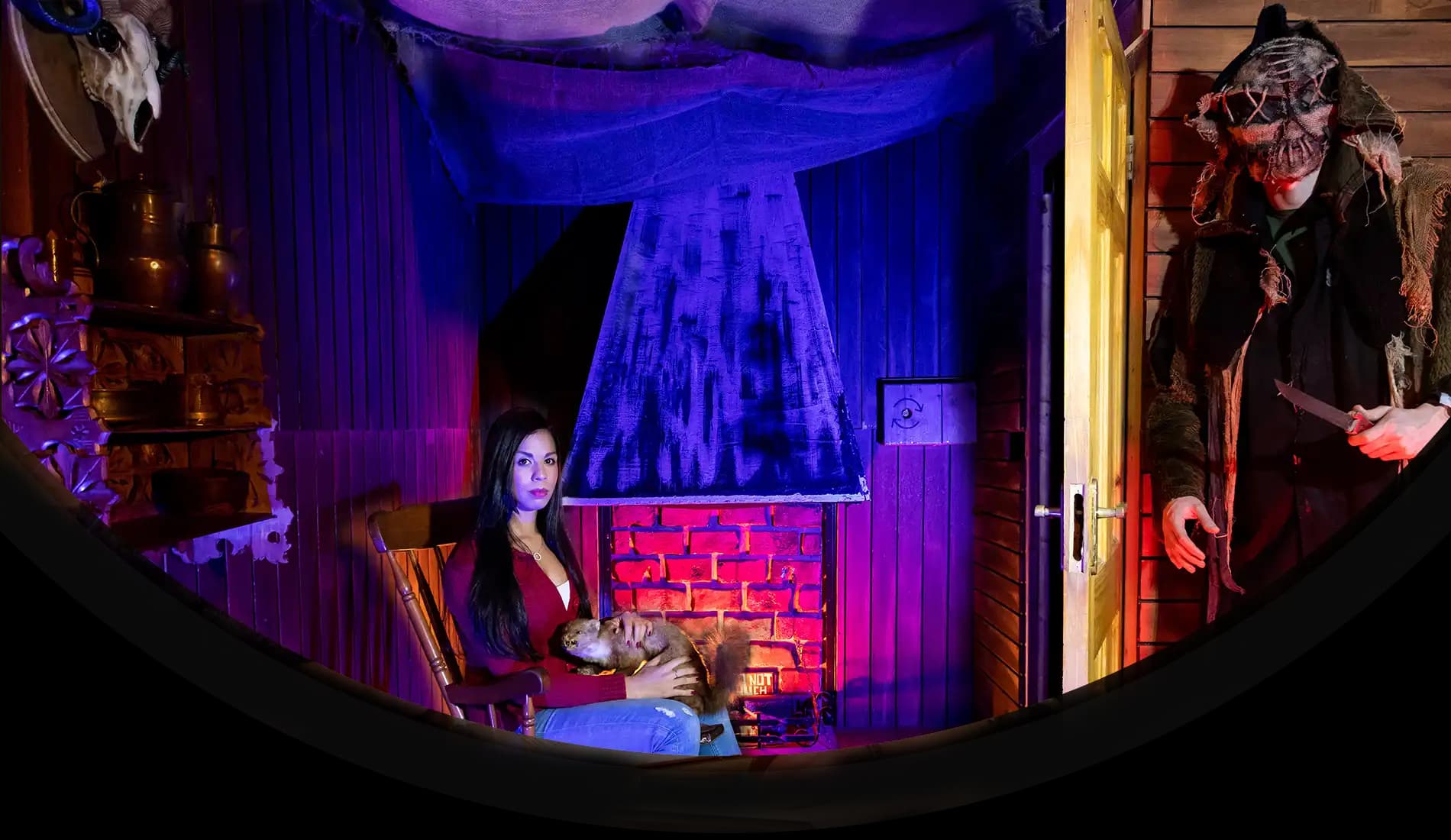 Get lost in the beauty of the cabin, but don't get lost in the game! Escape the deadly clutches of StitchFace and flee Cabin in the Woods before time runs out
All footage is from the actual rooms
What is this game about?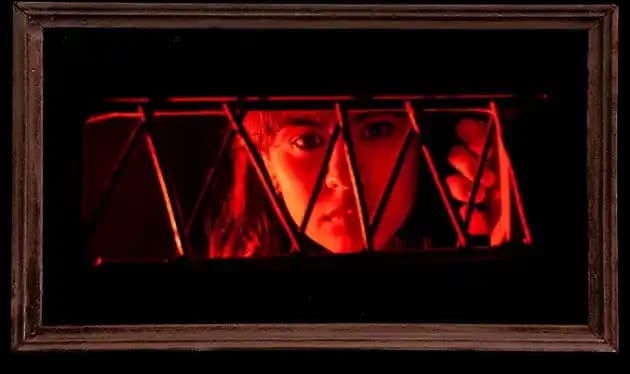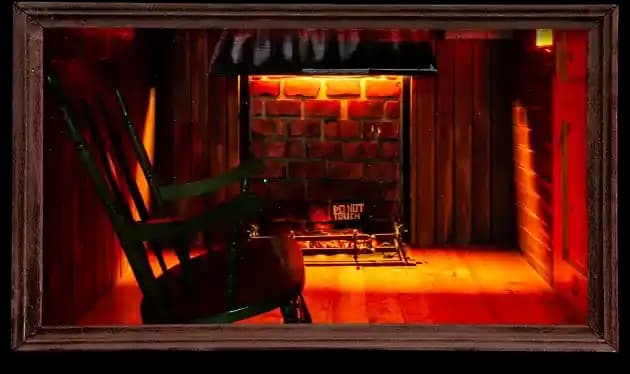 YOUR SCENE
You arrive for a nice camping trip but soon your car breaks down & you've no way of calling for help as there's no signal. You take your chances to find shelter & come across a lone cabin you think may provide refuge. But as you explore around... a door suddenly slams shut behind you, trapping you!!!
WHAT DOES SOCIAL MEDIA SAY ABOUT CABIN IN THE WOOD?

5.0

(3.100)
We recently done cabin in the woods as a group of 7. Brilliant experience and just completed it with 4 seconds left . We had a brilliant laugh while doing it so would highly recommend it . Our game master Luke was amazing and so helpful throughout, he really made the game as amazing as it was . So big thank you to Luke for everything , he was so friendly and a great contributor to the overall experience.

4.9

(867)
Our first proper escape room and it being a horror themed one was fantastic. It was challenging, fun and scary! The whole experience was made so much better with Aoife as our game master, She was so much fun and so positive! We finished it with 3 minutes left so it was very intense and we will be 100% returning for another room, and to try the new venue when it is set up.

4.9

(269)
Fantastic experience doing 'Cabin in the Woods'! We went as part of a team building day and it exceeded all of our expectations! Caitlin was very helpful (we definitely needed some hints to get us going) and it was just a brilliant experience! None of us had done an escape room before and we would highly recommend it to anyone!
Frequently asked questions
Is Cabin in the Woods recommended to children?

+

If the child is not easily scared there is no reason not to attend the game. Please note that this game contains small dark spaces which can trigger claustrophobia and/or panic attacks. Our experience shows that kids are better with horror theme games than adults :)

It's a horror theme game but it is really not as scary as you might think. The overall feeling is creepiness and slight fear but really depends on the type of person you are, meaning, are you easily scared or not? It is not the scariest game you will play and you are supported by our Game masters who are there to help you out if fear gets to you too much.

Yes, it has small spaces and can be a trigger for claustrophobia. Our staff is trained for this situation and there is no reason not to participate if you suffer from this condition, just let us know via email/call or at the venue and we will make sure to create a comfortable environment for you. Is it an indoor or outdoor game? It is an indoor game based in our Bridgefoot street venue the same as our other two games.

Can we bring more than 10 people?

+

To be honest, the answer is no. There is a reason why 10 is an absolute maximum and if you have 11 people in total we are strongly recommending to book 2 games at the same time and location.
Still searching? Just check leading Escape Rooms Dublin
Fantasy

FamilyFriendly

Adventure

schedule

60 MINUTES

person

2-8 PEOPLE

Wanted: Brave knights to embark on a perilous quest to find the missing Dragon Egg, save the seven Kingdoms from the Army of the Dead.

Detective

FamilyFriendly

Witty

schedule

60 MINUTES

person

2-8 PEOPLE

Unlock YOUR BACK STORY and become the hero of Baker Street by solving puzzles, catching the killer, and saving Sherlock's reputation in just one hour!