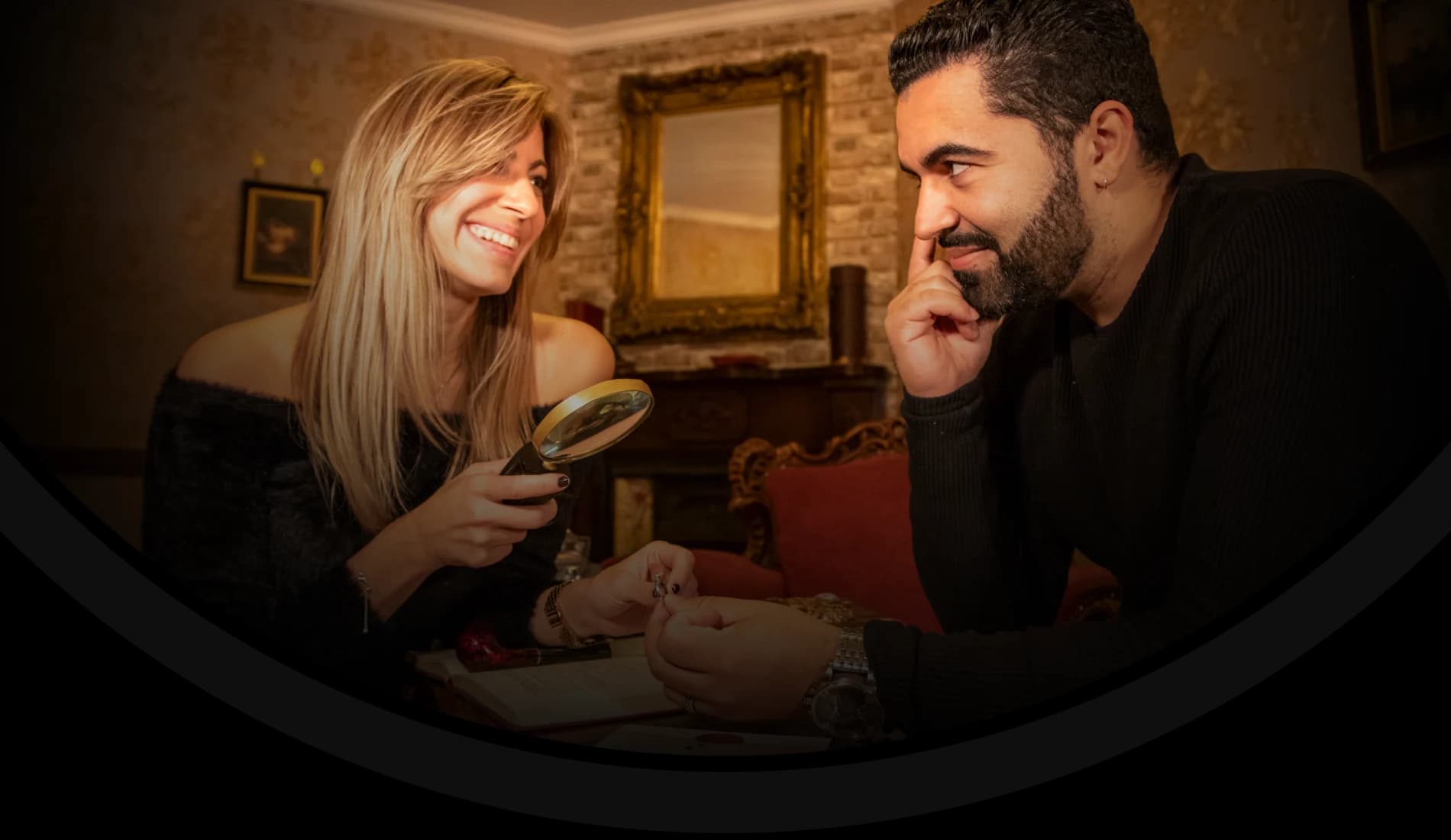 Unlock YOUR BACK STORY and become the hero of Baker Street by solving puzzles, catching the killer, and saving Sherlock's reputation in just one hour!


I went here with my brother last week for his birthday. We did the 'Cabin in The Woods' room. It was hands down the most fun escape room we've ever done! The set design is like blockbuster film set quality. I actually felt like I was in a horror movie. The riddles and puzzles etc are intricate but we got a few hints along the way which was useful. Will definitely return and try the other 2 rooms. Our host Ella was fantastic!! Thank you Ella for the great day :)


The room we did as a family of four (2 kids of 10- and 12) was awesome. Challenging and rewarding as we we cracked each clue and answer. We had a great host Ella!!! She was excellent in giving us just enough info when we needed it and not too much so we solved it ourselves. Highly recommend Incognito and Ella.


61st Merchants Quay Venture scouts crew had a fantastic time in Incognito completing "Cabin in the woods" room. Our quiz master Clionadh was so friendly and gave us the encouragement we needed when we were deciding if we were thinking the right way to solve the clues. Definitely recommend Incognito escape rooms really gets the brain working & a brilliant team build exercise . We will definitely be back to try one of the other rooms. Thanks a million again
Frequently Asked Questions
Do I need to be familiar with the Sherlock Holmes show to be able to play the game?

+

Is the game claustrophobic or scary?

+

Is the game meant for kids?

+

Can I have more than 8 people in the game?

+
EXPERIENCE OUR ESCAPE ROOMS
Fantasy

Adventure

VisuallyStriking

schedule

60 MINUTES

person

2-8 PEOPLE

Wanted: Brave knights to embark on a perilous quest to find the missing Dragon Egg, save the seven Kingdoms from the Army of the Dead, and maybe even earn a few gold coins along the way.

schedule

60 MINUTES

person

2-10 PEOPLE

Get lost in the beauty of the cabin, but don't get lost in the game! Escape the deadly clutches of StitchFace and flee the Cabin in the Woods before time runs out