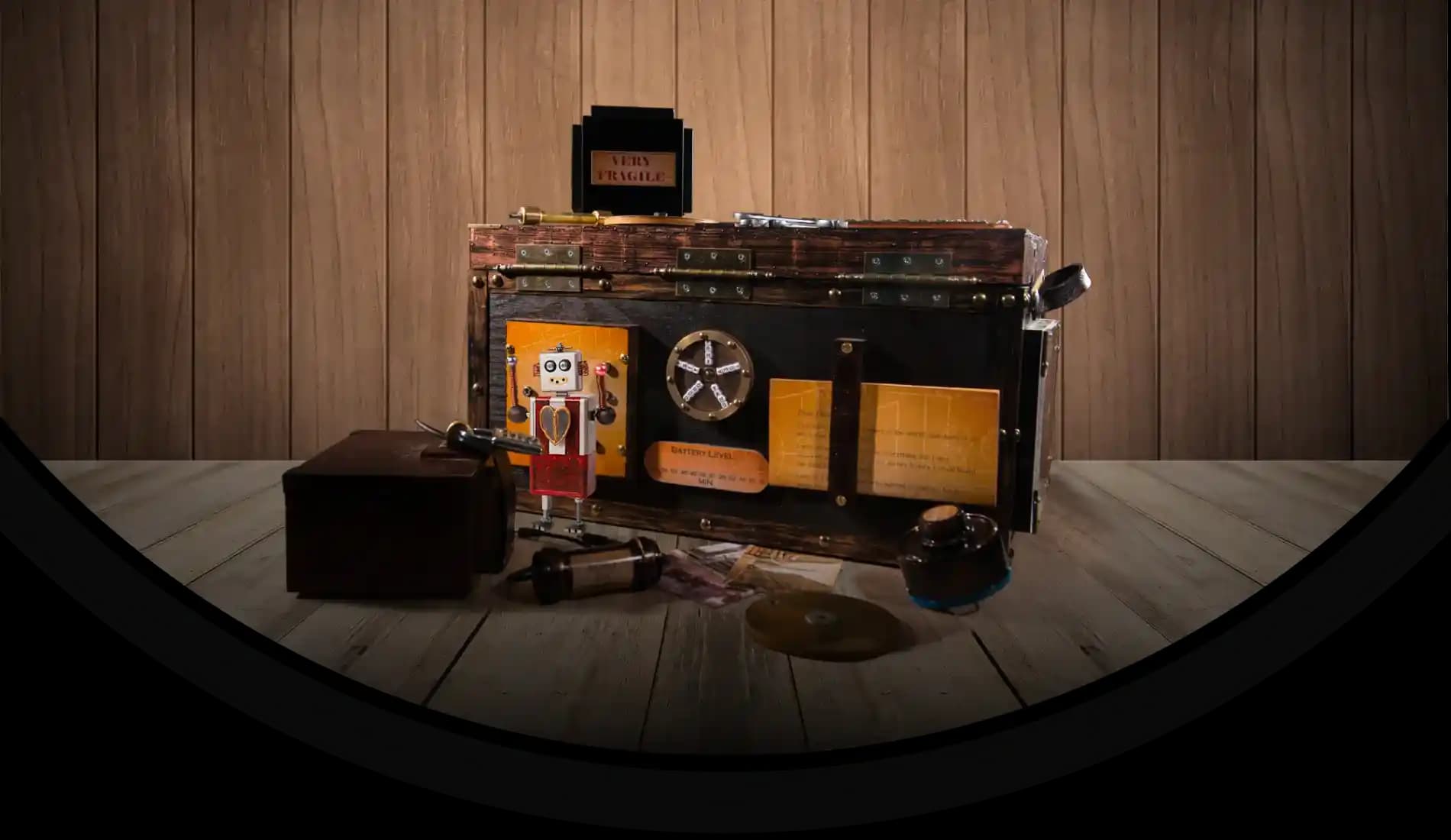 PORTABLE ESCAPE BOX
Unlock the mystery of Aunt Daisy's Legacy with our portable escape room box - where science, history, and puzzle-solving come together to challenge your mind. Can you solve the enigma of the missing robot and unravel the secrets of Aunt Daisy's invention?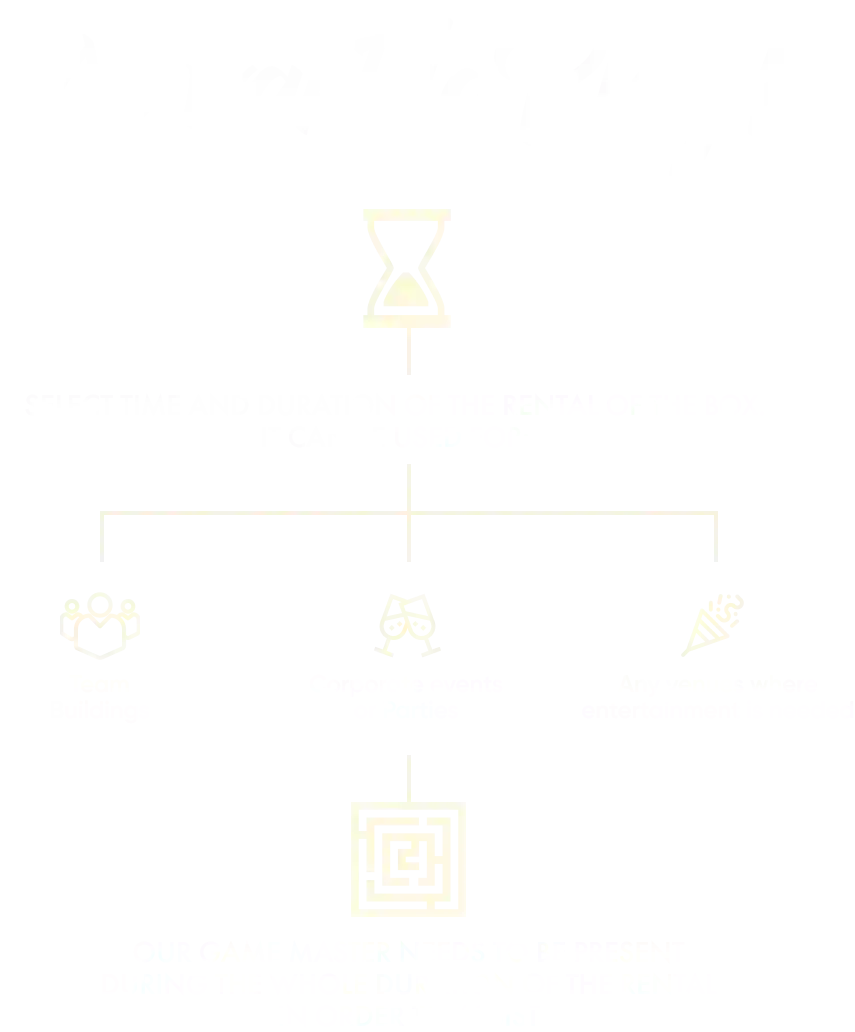 Frequently asked questions
Who can rent a portable escape room?

+

Anyone can rent a portable escape room for their event, including companies, party planners, and event organizers who want to offer a fun and challenging activity to their guests.

Is a game master really mandatory during the rental?

+

Yes, a game master is required during the rental of a portable escape room to assist players who get stuck on puzzles and to reset the game between groups.

How many portable games are available?

+

At the moment we have 4 portable games available.

What is the maximum number of players per box?

+

We recommend up to 6 people.