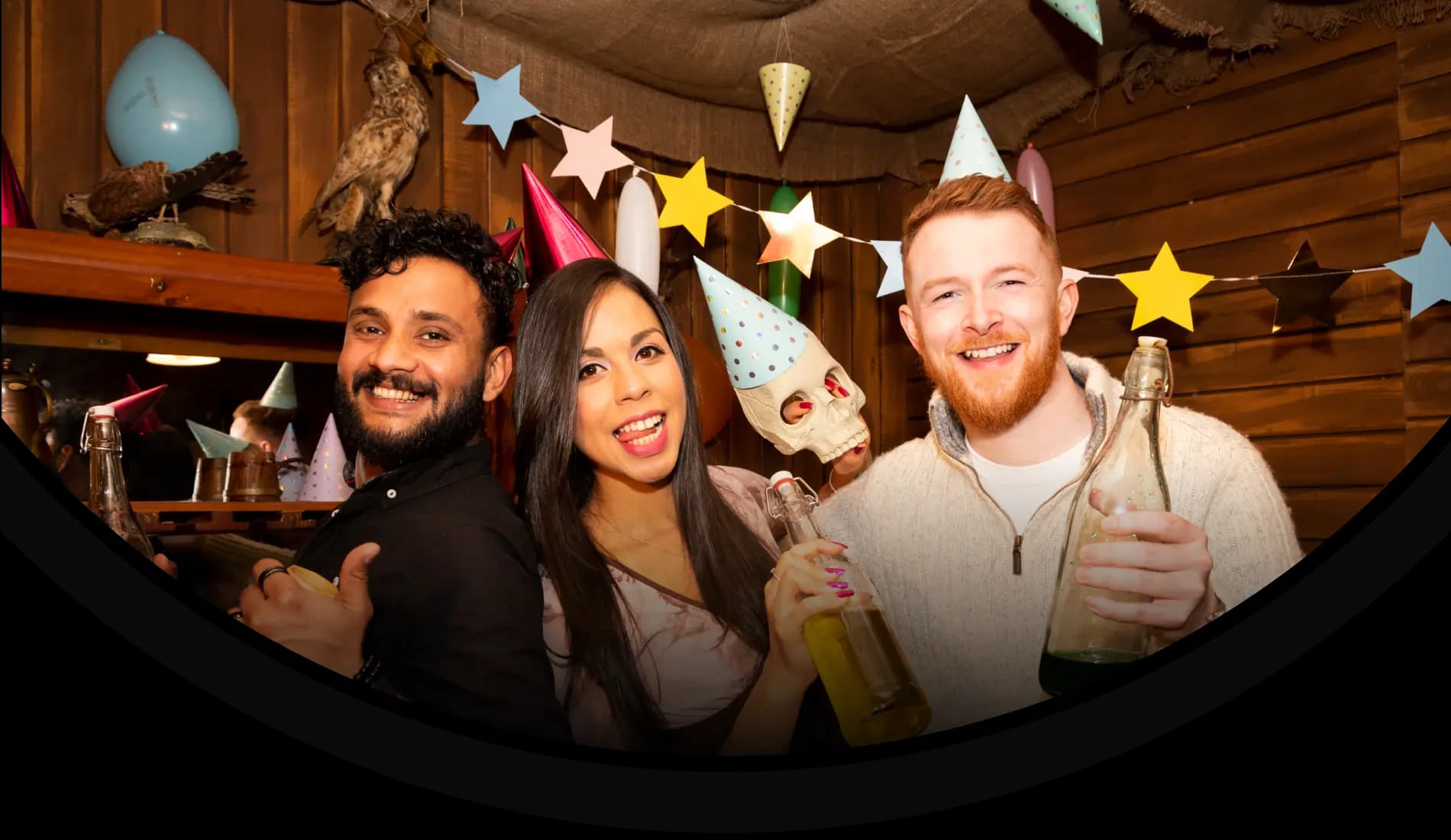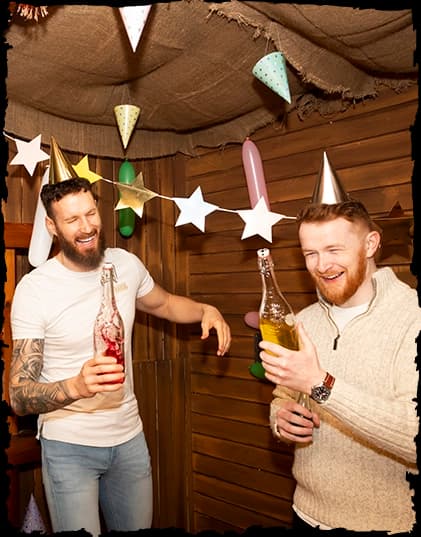 LOOKING FOR unique Dublin BIRTHDAY PARTY experience?
Are you tired of the same old birthday party ideas? Level up your celebration this year with an unforgettable experience that will have everyone talking!

At Incognito Escape Room, we offer an immersive and family-friendly celebration that every guest will be excited to take part in.

Say goodbye to awkward moments and eye rolls because our escape rooms are designed to keep everyone engaged and entertained.

Make this year's birthday party one to remember with an interactive adventure that will leave a lasting impression on all your guests!
Frequently asked questions
What if I don't know the exact number of people in my group when booking?

+

No need to stress! As long as your group size falls within the maximum capacity of the room, you're all set. If you book for a certain number but end up with fewer people, just let us know at least 48 hours in advance and we'll refund the difference. And if you end up with more people, you can simply pay the extra amount on arrival. We want to make sure your experience with us is hassle-free!

How many people can we accommodate?

+

Incognito Escape Room can accommodate up to 26 people throughout the three games that we have on offer at the same time and location. Game Cabin in the woods can take up to 10 people and Baker street mystery and Game of stones can take up to 8 people each. We cannot take any more people than what the game actually allows.

Does Incognito Escape Room have experience with birthday parties?

+

Yes, Incognito Escape Room has extensive experience with birthday parties! We've hosted numerous successful events for people of all ages, and our game masters are not only knowledgeable and helpful, but super fun and enthusiastic, making your birthday party an unforgettable experience. Don't just take our word for it - our flawless feedback and top rankings on Facebook, Google, and TripAdvisor speak for themselves!

Why chose Incognito Escape Room?

+

Incognito Escape Room has received numerous positive reviews from customers on Facebook, Google, and TripAdvisor. In all categories we are number one which we don't take lightly. Many customers have praised the quality of the escape rooms and the friendly staff.